Summer Thyme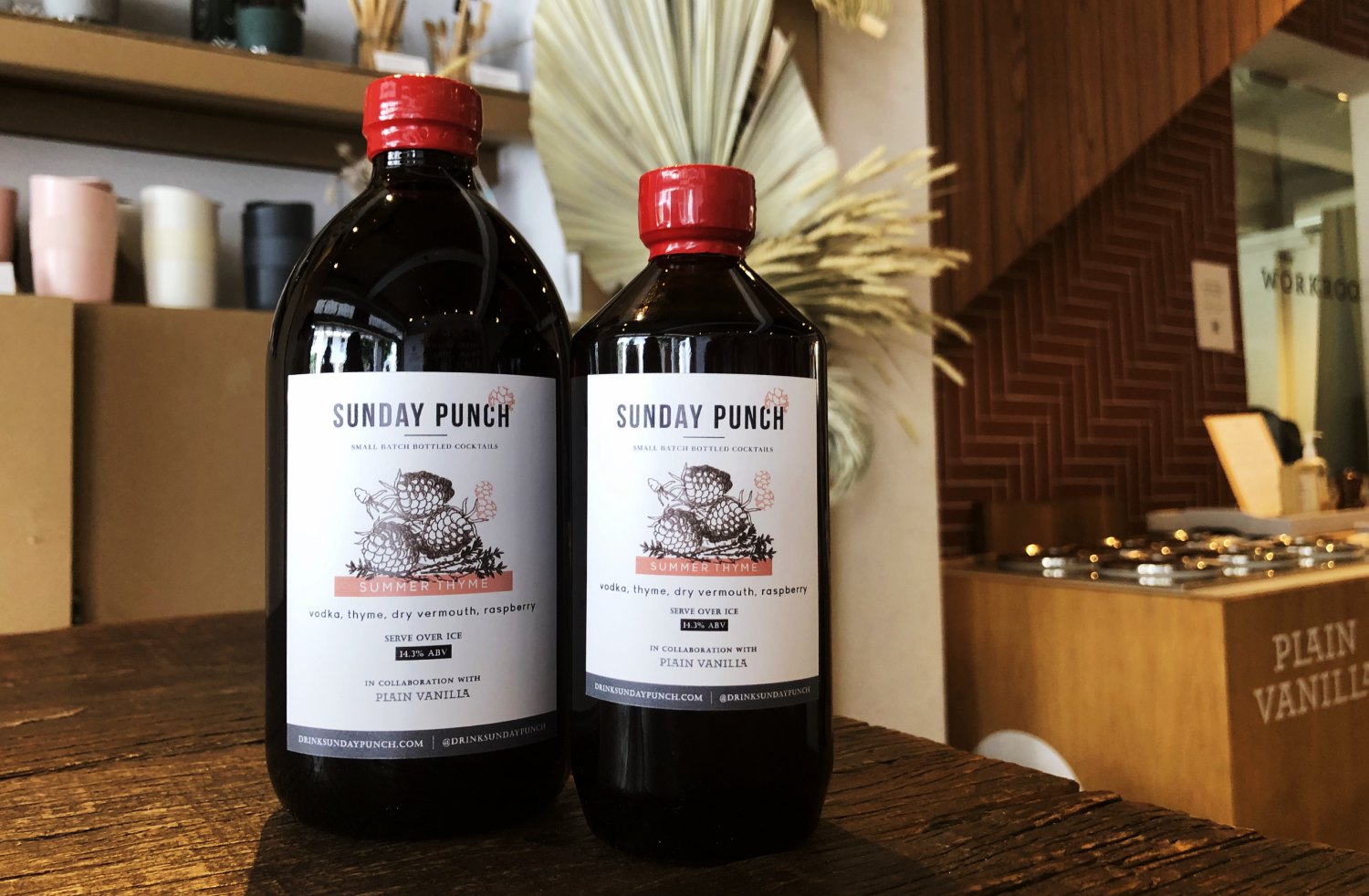 Extremely happy to have had the chance to collaborate with the good folks at Plain Vanilla on our refreshing new cocktail - Summer Thyme!
This new edition to the Sunday Punch range is inspired by some tasty flavours brought to us from the team at this lovely bakery. This light and bright cocktail brings together the summery tartness of raspberries with a delicate savouriness of thyme for a sip that's perfect to cool things down on a warm day in the tropics.
Summer Thyme is also available for pick up at Plain Vanilla Bakery Tiong Bahru. A selection of our signature cocktails are also available for sample there so don't forget to pop in for some coffee, cupcakes and cocktails.
14% ABV

500ml, 6-8 serves

250ml, 3-4 serves