Sunday Punch 250ml Gift Bundles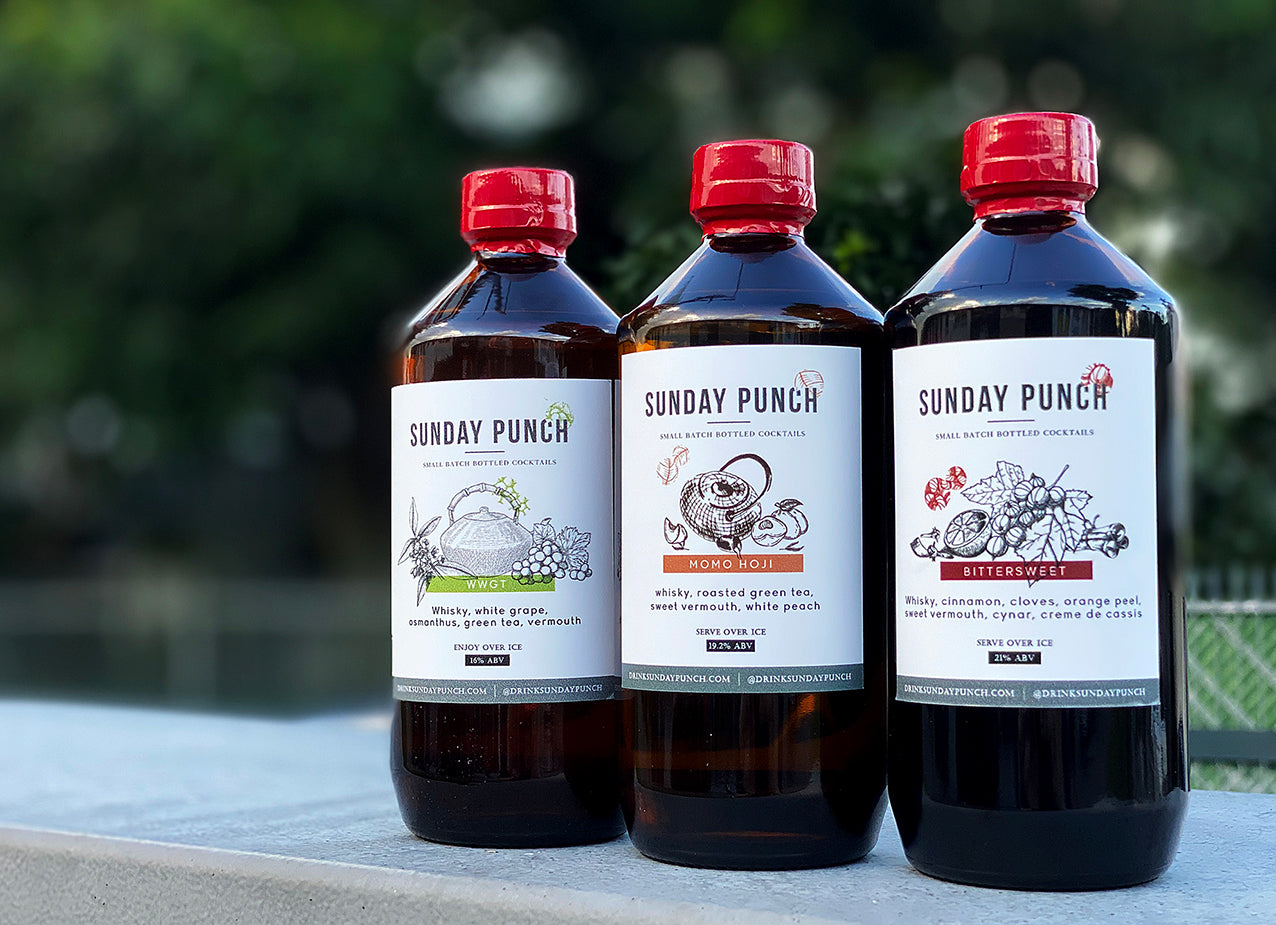 We've curated some cocktails bundles so you can order a delicious range of flavours without any fuss. Each bundle comes with three different cocktails (250ml each) which comfortably provides about 10-12 recommended servings.
So whether you're looking for cocktails to serve at your next gathering at home or a thoughtful gift to your friends and family, we have a bundle just right for you. 
-The Whisky Bundle-
WWGT - whisky, green tea, osmanthus, dry vermouth, white grape 
Light and floral for a breezy sip
whisky, cinnamon, clove, orange peel, sweet vermouth, cynar, creme de cassis
Robust and complex for an after-dinner treat

MOMO HOJI - whisky, roasted green tea, sweet vermouth, white peach
Fruity and dry for a pre-dinner drink


-The Daytime Drinking Bundle-
#88 - gin, pineapple, lemongrass, kaffir lime leaves, dry vermouth
Tropical fruit flavours to stave off the heat

PANDAN GIMLET- gin, pandan, lime
A local twist on a classic cocktail

CITRUS & HERB - vodka, rosemary, dry vermouth, 
pink grapefruit
Crisp and dry with a hint of savouriness for those who enjoy a rosé.

If you'd like to order multiple sets for delivery to different addresses around Singapore, we're happy to help with arrangements! Just drop us an email at mark@drinksundaypunch.com or DM us @drinksundaypunch on Instagram.
Send some Sunday Punch whisky love to your loved ones today! 🥃 🥃 🥃 👍